Our boardmember Helma Noordink visited Uganda from 10 till 24 October. This time she was accompanied by Netty Flierman (nurse) and Derk Jan te Kiefte (optometrist) and his wife Christien. They visited all the children, the families, the schools and projects supported by the Joanne Foundation. It was good to see that together we make a difference for the unprivileged people of the Ndegeya community in Uganda.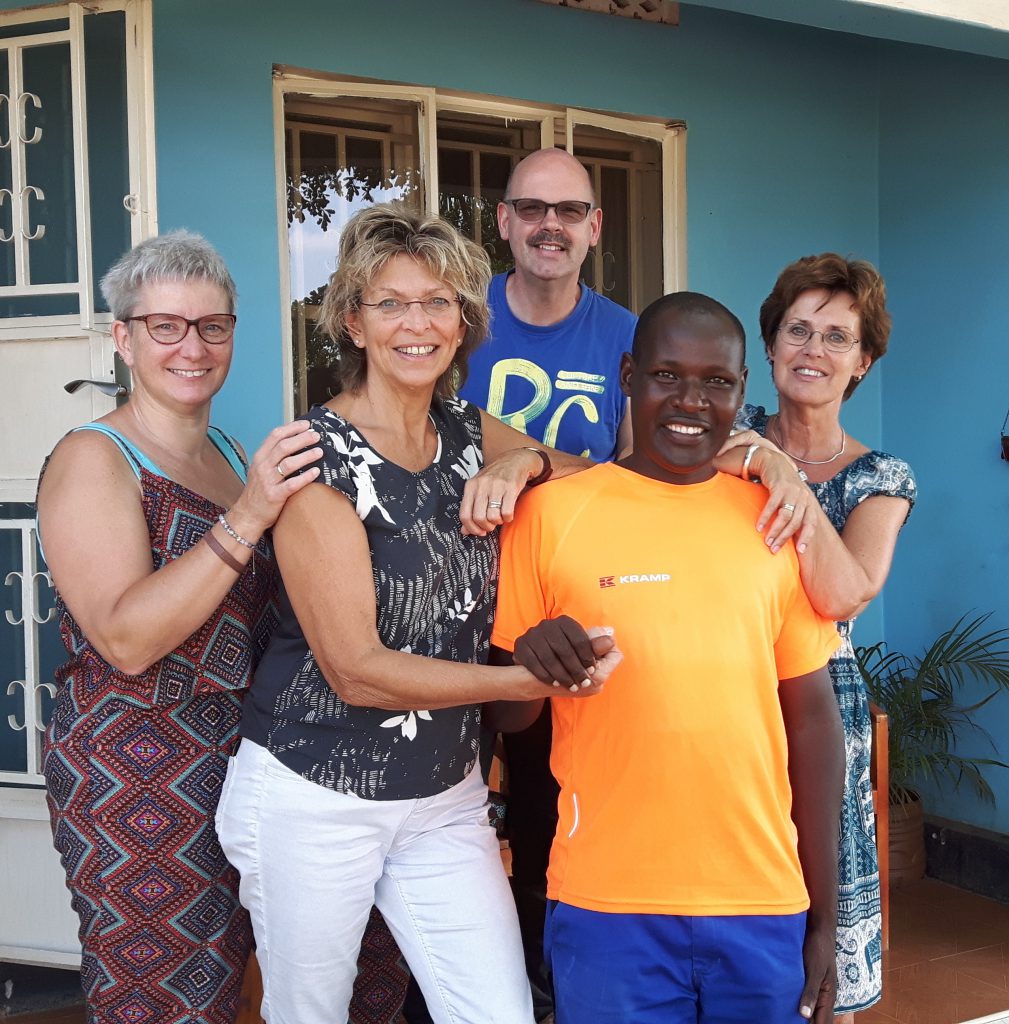 The eight waterpumps  that the Joanne Foundation had installed this year function very well and they satisfy a great need.
During their stay they started a smallscale eyecare project. Derk Jan and Christien are closely involved and will support this project through Michael, a young man they trained in doing eye measurements.
You can read their extensive report at Nieuwsbrief Joanne Foundation november 2017 (unfortunately it is only in Dutch).